How To Import A Digital Planner Into GoodNotes
How To Import A Digital Planner Into GoodNotes – a quick guide to begin digital planning…
---
Ready to dive into digital planning this year?
This post will show you how to import your new digital planner into GoodNotes 5…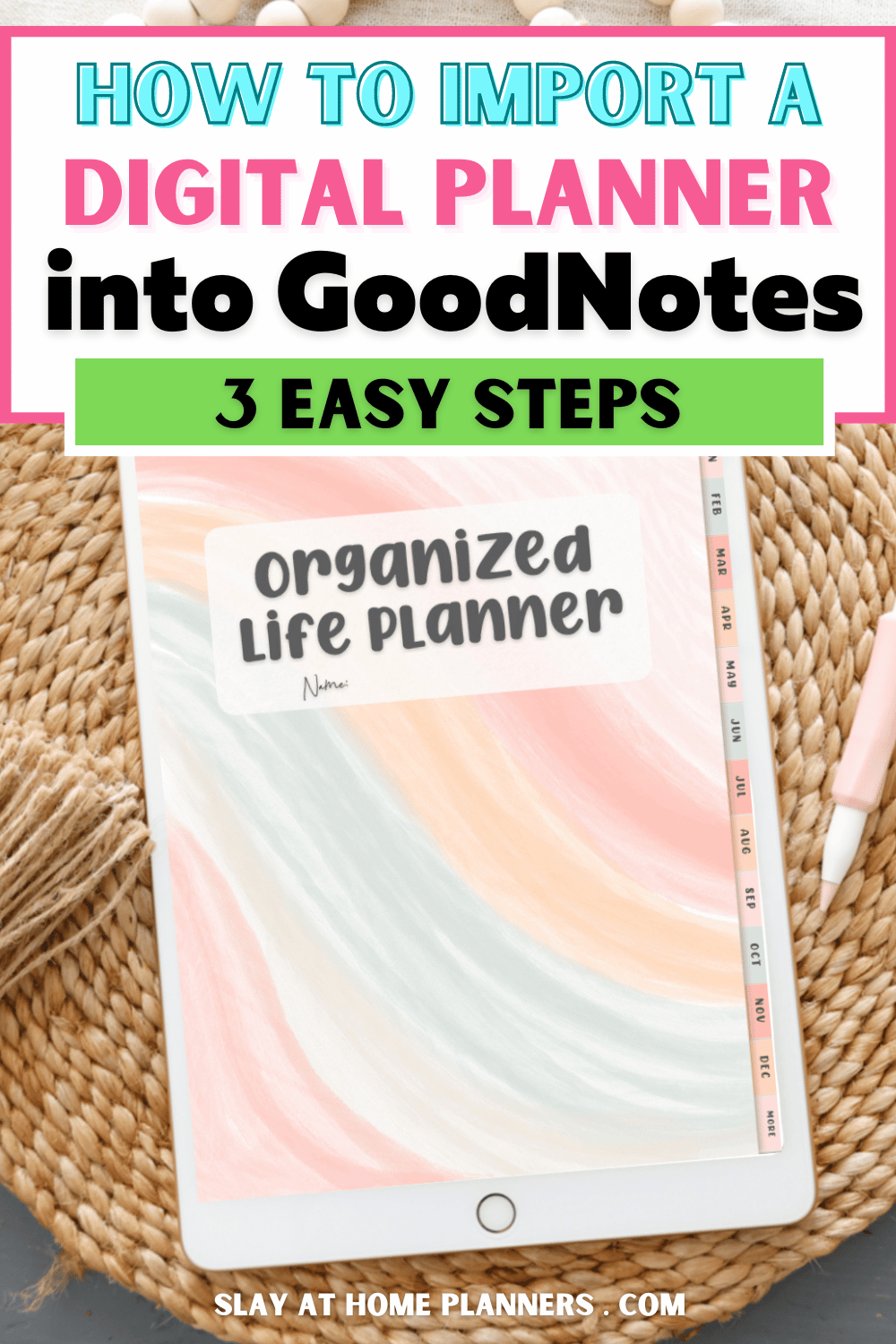 How To Import A Digital Planner Into GoodNotes
This tutorial is going to be super short and sweet because the importing process is THAT easy…
Download A Digital Planner
First, you'll need to snag a sweet digital planner.
If you're looking for an amazing one and want our recommendation, take this short quiz to see which planner we recommend for you!
If you want our quick digital planner checklist, here's what to look for:
lag-free
under 25 MB
contains tabs and/or buttons for easy navigation
fits your needs
has an agreeable color scheme and fonts
includes an instruction guide (so you know what's clickable)
includes a free monthly digital sticker subscription*
*Okay, this one isn't totally necessary, but you get this with each digital planner purchase made with us!
Here are some other reasons you'll love our digital planners:
Download The GoodNotes App
To annotate your digital planner, you'll need a PDF annotation app.
For this tutorial, we're focusing on GoodNotes.
You can download the GoodNotes app here.
GoodNotes currently requires iPadOS of 14.5 or later.
Import Digital Planner Into GoodNotes
Within the GoodNotes app, you'll see this screen with a rectangle containing a plus sign.
Tap on this rectangle, and a drop-down menu will appear.
From here, you can select the file type you'd like to import.
Select 'Import'.
From here, you can navigate to where you've saved your digital planner file on your device.
Note: You don't have to unzip files before importing them into GoodNotes. Handy, right? 😉
Click on your digital planner file to import it, and you're done.
Now you can annotate and edit your planner – woohoo!
GoodNotes is the premier digital planning app for Apple, and the first-choice app we recommend using with our line of planners long-term.
We hope this post was helpful in teaching you how to import a digital planner into GoodNotes, please leave any questions you have about GoodNotes digital planning in the comments below.
*Post originally published January 2023, last updated May 2023.