You're a Busy Mom who thrives on an Academic Calendar.
You've got a busy schedule to attend to, and usually don't start planning until the summertime while you're shifting your family's routines from lake days and BBQs at Grandma's to a full school schedule with extracurriculars.
You need some structure to your days and thrive on being given some key focus cleaning tasks per day so you can chip away at the neverending to-do list in your mind.
Introducing…the July-June Organized Mom Planner©.
A mom planner built to encompass homemaking, work life, mom life, and, well – everything else – while providing the very best templates and pages to help you reach all of your goals in and outside of motherhood.
What you'll love about the Organized Mom Planner©:
Recent Reviews: Organized Mom Planner©
When no other planner worked for me – I created my own.
Hey there, I'm the mastermind and designer behind the Organized Mom Planner©. I'm also the founder, author, and editor of the popular Homemaking Blog, Slay At Home Mother.
I specialize in sharing cleaning and organizing tips and motivation for my audience.
To better help serve YOU, I took some of the most popular questions I get on social media and my blog, like 'How do you do everything and still breathe??" and developed a schedule and system that WORKS.
P.S. I don't do everything all at once. That's the secret. 😉
My cleaning and organizing schedule took years to develop for myself, and now I'm sharing it with you to help make your life feel less overwhelming and more in control.
My digital planner will not enable you to snap your fingers and skip the work – but it will help you focus on what needs to be done so you can spend more time doing what you love.
Corinne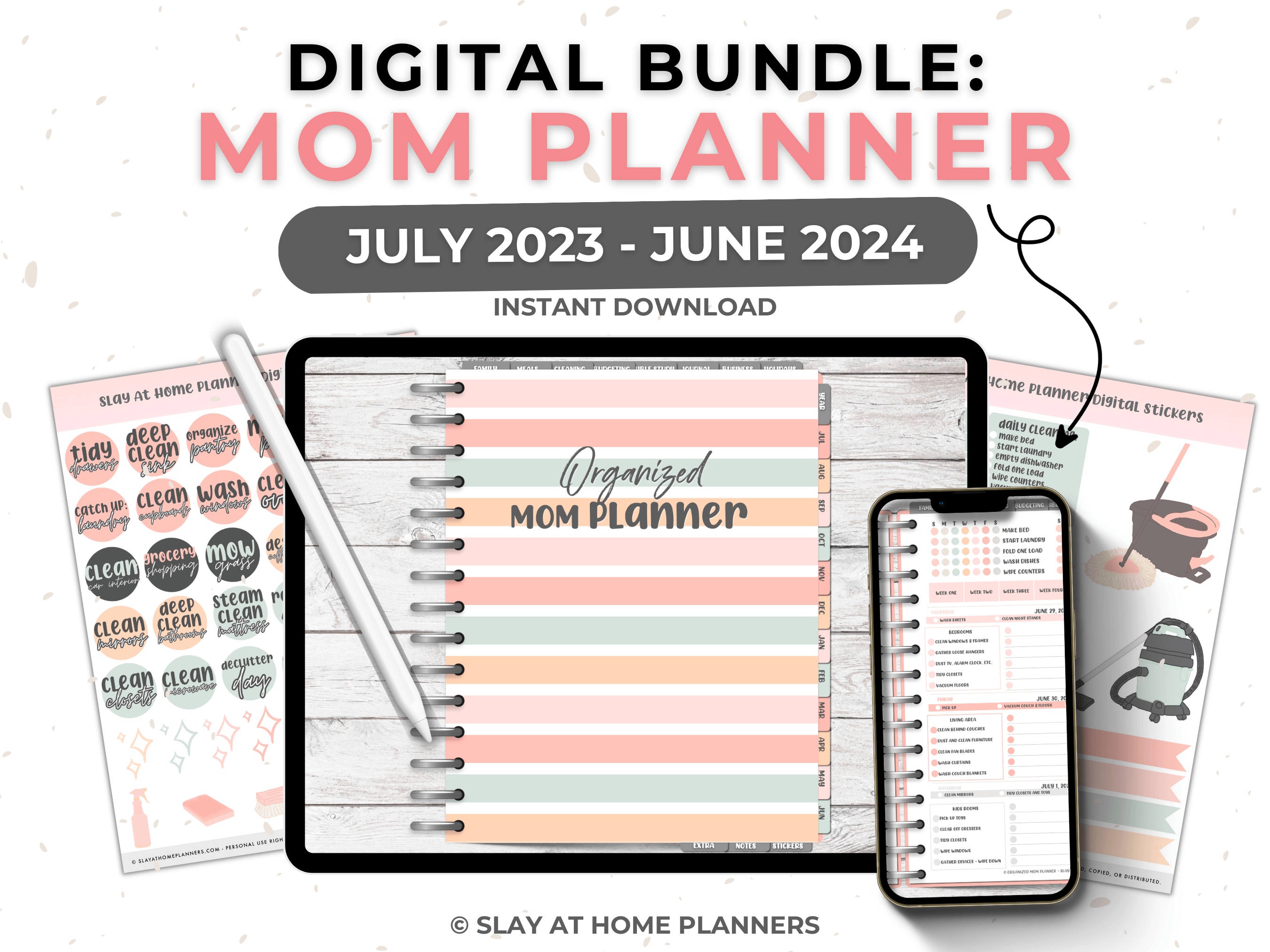 FAQs about The Organized Mom Planner